The market of deep-sea diving flashlights
Deep-sea diving flashlights, the most professional products for underwater lighting, require a much higher quality than that of similar products. Although the market is saturated and there is a variety of diving flashlights, most of them can only be used for snorkeling but very few of them are suitable for deep-sea diving. In such conditions, the flashlight is exposed to very high pressure that waterproofing becomes a real challenge. To design such a flashlight apart from waterproofing, we have had to consider a number of other features – power, brightness, battery run-time, shock-proofing, resistant to electrolysis and corrosion, etc. All of them are crucial in an inhospitable environment. Dosoe has designed and manufactured the ultimate deep-sea diving flashlight.
Materials and Waterproof Technology
When choosing a light, LED is paramount. As we know, high power shortens run-time. On the other hand, low power means insufficient brightness. So the flashlight cannot meet the stringent requirements for submarine lighting.
Therefore, we have been looking not only for the highest possible power and brightness but also for the longest run-time. After comparing the brightness and testing the run-time, we have selected the XM-L2, 10 W / 1000 lm, CREE LED to be used in our diving flashlight. In addition, the LED owns other advantages such as stability, value for money and convenient logistics.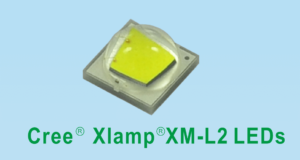 DOSOE new deep sea diving flashlight, model D200D, is characterized by a specially designed LED driver (a highly efficient circuit providing constant current and stable voltage), which can be powered by three different types of easy-replaceable batteries. The device uses the following batteries: 2×26650, 2×18650 or 3×C-cell. Of course, the best choice would be rechargeable 26650 lithium batteries, because of their large capacity and long run-time.
There are a lot of diving flashlights with built-in rechargeable batteries which require a professional technician to carry out the replacement after a certain number of recharges, (generally about 500 charges).However, it is quite difficult and a bit risky for the user to replace batteries, and the user may end up with an unusable device. Users of DS200D do not need to worry about this as changing the batteries is as easy as 123.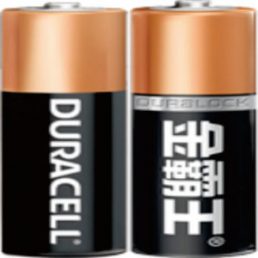 Made of oxidant-treated, aerospace-grade aluminum alloy with a thickness of 2 mm, DS200D flashlights are incredibly durable and corrosion resistant, and can withstand use in high water pressure.
Plastic-body diving flashlights are lightweight but not as waterproof as the aluminum ones.
Therefore, deep sea diving with a plastic-body flashlight might pose a risk for the diver.
However, the much easier manufacturing process and the low price make them ideal for snorkeling water diving.
The lens of a diving flashlight is flat and comparatively big. As a consequence, it can easily be crushed by a high water pressure. To ensure the glass lens is safe and will not be broken during deep-sea diving. We repeatedly tested and finally selected a 6mm thick high-transmittance, explosion-proof glass lens for the DS200D.